Welcome to Christmas 2022
And thank goodness for that, because let's be honest, the last two holiday seasons have been less "ho ho ho" and more "oh no no". It's time to deck the halls, blow the dust off that bottle of egg nog and relish the comforting rituals that this time of year brings.

Everything at Piglet in Bed is made from natural materials and carefully, considerately and transparently sourced. We have gifts to suit every price point, from matching pajamas to stocking fillers.
The

Homemakers...

Hear from our community of comfort-lovers!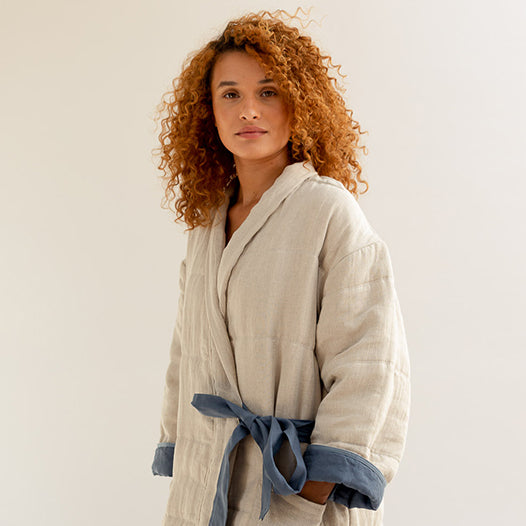 We find beauty in the everyday
Our products are designed to effortlessly slot themselves into, and at the same time enhance, a life well-lived. After all, less time spent worrying about making your home pristine, equals more time seeking comfort in the simple moments.
A love affair with linen
As well as being exceptionally soft, linen's natural long fibres help to regulate your body temperature as you sleep with its breathability and high moisture absorbency. It's also perfectly weighted which helps to ease you into a wonderful deep sleep. Linen is perfect for every season - fresh in the summer and warm in the winter. Another great quality of linen bedding is that it gets softer and softer with wear.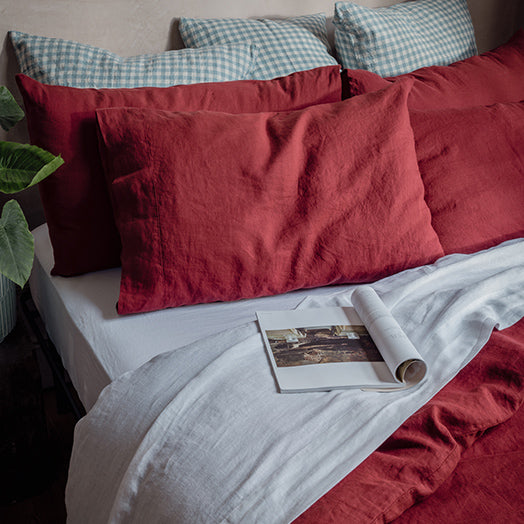 Free Delivery over $60 USD
Standard 2-8 day delivery on all orders
100% Natural Materials
One of linen's major benefits is how sustainably it is farmed
Never Containing Nasties
Our linen and cotton is Oeko-Tex Standard 100 certified, meaning it contains no nasty chemicals
Easy Returns
If you are unhappy with your order you can return it with no fuss